Darren McDuffie
Alias : The Phat-Man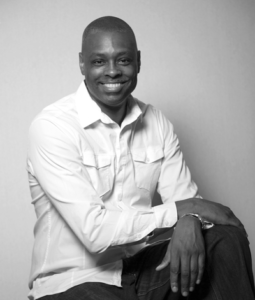 My mission and heartfelt desire is to be a disseminator of information for those who wish to make a conscious decision regarding their health and wellbeing.
We are living in an age of information, yet a large segment of the population still lives unconsciously. This isn't the fault of the masses but a result of distortion from information overload.
If you're bombarded with information, how do you discern what's right or what's wrong?
Is there such a thing as right or wrong, if you're working from a limited viewpoint?
In the past couple years, things once based on "scientific fact" and thought to be true, no longer are.
For instance, coconut oil, butter and other saturated fats are no longer the enemy. Heck..cholesterol isn't getting the bad rap it once got in the wellness sphere!
Things change and will continue to, but if you aren't informed, how can you make the right decision for you or the ones you love?
The nature of being human is to feel free…to feel our decisions are of our own accord and not from the influence of others.
In essence, we want to feel as though we make our own truth.
Wouldn't you want your truth to be through the access of information from the conscious level?
I am not concerned with the choices one makes but are the choices really yours ?
For many, their choices aren't solely their own, but are based on media influence and public authority figures.
Media and savvy marketing tactics tend to influence our decisions but its never to late to step into your power and live your truth.
This is My Story
As a child, I was extremely athletic. I excelled in anything "physical" and thus developed a love for sports. I played about every sport imaginable but my first love was football. I wanted to be a wide receiver because I idolized Lynn Swann of the Pittsburgh Steelers. The Steelers are still my favorite football team to this day.
When I entered seventh grade, my uncle finally convinced my mother to let me play football. He told my mom he would pay for my physical and cleats. I was on cloud nine! I had previously begged my mother to let me play but she always told me,"no son, you might get hurt." I  couldn't believe I was finally getting my chance to put on the pads and mix it up! Up until that time, I was playing sandlot football where there were no blocking schemes or pass routes.
I thought organized football would be the same but it turned out to be different, much different.
I found myself having to learn plays and memorize blocking schemes because I was a tight end. What a minute? Didn't I want to be a wide receiver? I disliked having to block for the other offensive players. I didn't block all the time, sometimes I did get passes thrown to me. When those passes were thrown, I would catch them and get tackled. I "hated"  getting tackled because I was a skinny kid and it seemed as though it took forever for the other players to get the hell off me! 🙂 That was my one and only year of playing football.
When I began high school, I started growing at phenomenal rate. In one summer, I went from about 6′ to 6'3 and started to get serious about playing basketball. I was still a tall, goofy kid but my skills were finally catching up with my physical attributes. By the time high school was over, I graduated high school at 6'6 and weighted 165 pounds. Pretty skinny huh? I was always a skinny, lanky  kid.
I tried everything to gain weight including weight gain shakes.
I vividly remember my mother telling me I would gain weight as I became older. I didn't believe her, I had been skinny for so long, I couldn't imagine being anything less. Well… it turns out she would be right. When my basketball career ended I was 6'7 and weighed 177 pounds. I was hardly overweight by anyone's standards. Even though my career was over, I continued to eat like I was still playing. It wasn't anything for me to consume an extra large pizza, hot wings, and dessert, then wash it down with a soda.
I rarely exercised after my playing days were over, even though I had been an athlete all my life. In 2004, my bad eating habits finally caught up with me. I had since transitioned into working for a drug company as a pharmaceutical representative. This meant entertaining doctors and nurses and most of the entertaining involved  the catering of lunches and dinners. I found myself eating more and exercising less.
Before I knew it, I was almost 250lbs!
I remember taking a picture during a cruise while on vacation and thinking to myself,"I look disgusting". I was miserable! I had to do something about it I had gotten comfortable with myself and out of control with eating whenever and whatever I wanted. I was paying the price with arthritis in both knees and frequent lower back problems. It was time for a change, but I lacked the motivation necessary to do it.
I got my motivation and jolt of reality in November of 2005. In 2005, I was summoned home by my aunt. My mother had been diagnosed with breast cancer the year before but the cancer had gone into remission. It came back with a vengeance and would take her life in two short weeks. I'd be lying if I didn't say my mother wasn't my everything and one of the strongest women I've ever known. She never once told my sister and I the cancer had metastasized into her liver and spread throughout her body. She knew she was going to die but still somehow wanted to protect us.
My mother's death saved me.
It was my rebirth.
I began to devour everything I could get my hands on about health. I knew through first hand experience, as a pharmaceutical representative, drugs were a quick fix. They didn't address the root cause of illness. It took me years of study before I concluded Hippocrates was right when he said,"Let thy food be the medicine and let thy medicine by thy food." This statement more than anything I've ever read has had a lasting impression on me, and was the catalyst for me evolving into the Phat-Man.
"P-H-A-T" is an acronym for Perfectly Healthy And Toned which materializes naturally when you adopt truth based nutrition, wellness, and heightened levels of consciousness into your your life.
WellBeing is your birthright.
Darren "Phat-Man" McDuffie