Welcome to my first Podcast Of The Month or POTM as I like to call it! Every month , I'll feature a podcast episode which blew my mind and will blow yours! The first episode features Dr. Johnathan Wright and his book,  "Why Stomach Acid Is Good For You."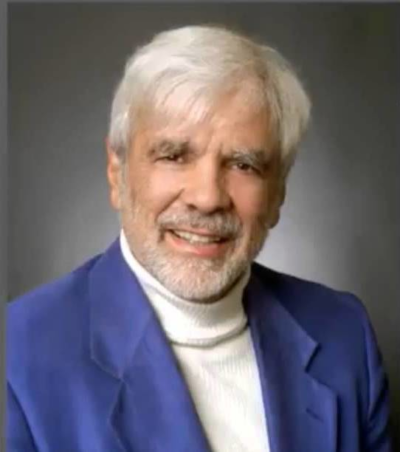 Who is Dr. Johnathan Wright?
Dr. Jonathan Wright is the Medical Director of Tahoma Clinic where he also practices medicine. A Harvard University (A.B. 1965) and University of Michigan graduate (M.D. 1969), he continues to be a forerunner in research and application of natural treatments for healthy aging and illness. He has since 1976 accumulated a file of over 50,000 research papers about diet, vitamins, minerals, botanicals, and other natural substances from which he has developed non-patent medicine (non-"drug") treatments for health problems. Dr. Wright has taught natural biochemical medical treatments since 1983 to thousands of physicians in the USA, Europe, and Japan.
What you'll learn in this episode:
Why do we lose stomach acid as we get older?
How low stomach acid is attached to disease states such as Rheumatoid Arthritis and Asthma.
How acid blocking medications like Pepcid contribute to malnutrition.
Episode Breakdown:
[3:06] Dr. J details his medical experience
[5:23] The teacher appears
[6:43] Dr. J tells of his medical training on vitamins
[7:28] Teacher in disguise
[8:22] Dr. J meets Adelle Davis
[10:36] Patent Medicines
[11:30] How Pharma Makes $$
[12:01] Ironic titles
[12:49] GERD
[13:00] Why doctors charge more money
[14:00] Understanding the stomach and esophagus
[14:30] Importance of stomach acid and the lower esophageal sphincter
[15:45] Stomach acid lowers with age
[17:20] Why stomach acid lowers as we age
[19:16] How much $$ is being made from heartburn/gerd
[20:55] Low range effect of low stomach acid
[21:52] Stomach myths and misconceptions
[25:28] Malnutrition – How/Why?
[26:00] Acid blocking medications
[26:44] Gall Bladder, SIBO, Stomach acid
[32:20] Weight loss surgery
[34:04] Optimal stomach ph
[35:03] What animal has the most stomach acid?
[36:26] How long to produce stomach acid naturally
[39:37] Dr. J on Betaine HCL and Pepsin
[41:37] No stomach acid!
[43:55] Signs of low stomach acid
[43:40] Thomas Brown, Low SA, and RA
49: 54 Low SA and Asthma
[51:00] Vitamin B12
Inside the Episode:
It was a pleasure to have Dr. Wright on the podcast. Due to prior scheduling conflicts, his secretary and I were able to finally schedule this show. I was very appreciative to have him as a guest due to his travel schedule and the daily operations of the Tahoma Clinic which he owns.
As I've mentioned in previous episodes, I was once a pharmaceutical sales rep and I was blown away by Dr. Wright's openness and willingness to extend beyond his medical training. I remember vividly from my experience in the industry how long it took to change a doctor's prescribing habits. It is almost unheard of for a doctor to rebel against his or her medical training and adopt more natural means of treatment for illness/disease.
This wasn't mentioned in the episode but Dr. Wright's clinic was raided by the FDA in 1992 amisdt vitamin claims. Yes…vitamin claims.
He spent time and money to clear his name and clinic of the allegations.
Listen to the episode by clicking below:
Why Stomach Acid Is Good For You